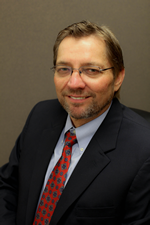 Name: Kirk Chaligoj
Title: Managing Owner of Southern Land Title, LLC
Kirk is the managing owner of Southern Land Title, LLC. He spent 20 years managing finance, mortgage companies and a local bank before beginning his interest in the title insurance industry 12 years ago. Under his leadership, Southern Land Title has grown significantly since its inception. Kirk is an active member of the Poplar Bluff Kiwanis Club and is a member of the MLTA (Missouri Land Title Association) and ALTA (American Land Title Association.) His background in banking and real estate lending has been a tremendous asset in understanding the inner workings of a title insurance company. Southern Land Title is consistently recognized by their underwriter, Agents National Title, as a top tier agent in overall performance and quality of operation. The company maintains successful relationships with a multitude of both local and non-local lenders, mortgage companies, real estate professionals, and legal firms, among many other businesses. Southern Land Title is continually referred to as the company of choice for quality title and escrow closing services.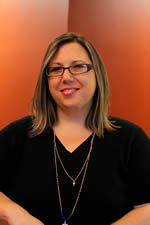 Name: Erica Crossen
Title: Closing Escrow Officer
Erica has 15 years' experience managing all aspects of a closing and escrow department. She began her career in California as an assistant escrow officer providing customer service and closing services to lenders and real estate companies. Upon moving to Poplar Bluff, Missouri, Erica began working with Southern Land Title as Escrow Officer and has helped close thousands of transactions over the years.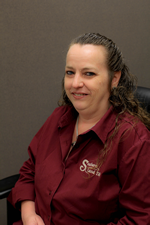 Name: Denise Resinger
Title:
Denise Resinger has been in the title insurance industry for 31 years. As an experienced title examiner Denise is responsible to clear any and all title issues that arise on an individual file. Her expertise in legal descriptions, leasehold interests, plats, and overall chain of title,  allows her to provide quality title commitments and policies to buyers, lenders, corporate clients and law firms just to name a few.